Leverage NetSuite and Celigo. Experience Exponential Results.
Minimize Growth Roadblocks. Maximize NetSuite and Celigo.
Future-Proof Your Company. Maximize NetSuite and Celigo.
You're a growing business ready to future-proof your company using Celigo and NetSuite. You're focused on the future and are ready to prioritize innovation and growth. You have a great tool in your hands but you're not 100% sure you really know how to make the most out of it.
We help ensure you're harnessing the full capabilities of NetSuite and Celigo, tackling problems before they start and empowering your team to focus on doing their best work. Guaranteed.
Problem: Sometimes NetSuite Advanced Customer Support (ACS) Isn't Enough
You're Barely Scratching The Surface Of NetSuite And Celigo. Until Now.
Optimizing NetSuite and Celigo Doesn't Have to Be a Chore
Change doesn't have to be hard. You've gone live on NetSuite and realized it's creating extra work and frustration for your team. Maybe you worked with a provider who constantly changed consultants or didn't fully grasp the nuances of your business.
The fact is: sometimes NetSuite Advanced Customer Support (ACS) isn't enough.
With Hairball.io, you're getting NetSuite and Celigo support and a team of eCommerce, CRM and iPaaS experts who know every part of your business.
The result: we help maximize your investment and solve problems before they start. Most importantly, we free up your team's bandwidth so they can focus on what matters: running, growing and scaling the business.
If you've found yourself:
If you've found yourself:
Spending pricey ACS hours on basic tasks

Constantly being pitched to upgrade or buy new models

Lacking the internal manpower to optimize the platforms

Knowing you've got a robust tool but aren't maximizing it

Confused about how to integrate the never-ending updates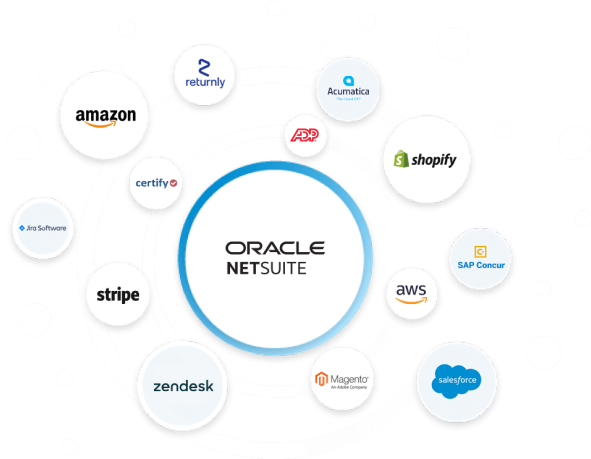 Then you've come to the right place and our expert team would love to help.
Maximize Your Investment. Optimize Your Performance.
If It Involves NetSuite, We'll Take Care Of It.
If it concerns maximizing Celigo and NetSuite, we'll handle it with a smile.
✔ Initial Account Review (Performance, Best Practices, etc.) 
✔  Initial Celigo Account Audit 
✔  Celigo and NetSuite consultancy and guidance 
✔  Data Management (CSV Imports and Mass Updates) 
✔  Proactive and reactive mapping enhancements 
✔  Integration Maintenance and Error Management 
✔  Bi-Weekly Dashboard monitoring 
✔  Flow Performance testing & optimization 
✔  Priority support and guidance on every 
✔  NetSuite and Celigo upgrade 
✔  NetSuite Saved Searches 
✔  NetSuite Scripting 
✔  NetSuite Workflows 
✔  Celigo Custom Flows
✔  Celigo and NetSuite Release Management 
✔  Celigo and NetSuite Release Awareness 
✔  Celigo and NetSuite Release Guidance 
✔  Celigo and NetSuite Release Regression testing 
✔  Celigo Error Management Training
✔  Custom NetSuite Scripting 
✔  Custom Workflows 
✔  Team Training – Onboarding
✔ Initial Account Review (Performance, Best Practices, etc.) 
✔  Initial Celigo Account Audit 
✔  Celigo and NetSuite consultancy and guidance 
✔  Data Management (CSV Imports and Mass Updates) 
✔  Proactive and reactive mapping enhancements 
✔  Integration Maintenance and Error Management 
✔  Bi-Weekly Dashboard monitoring 
✔  Flow Performance testing & optimization 
✔  Priority support and guidance on every 
✔  NetSuite and Celigo upgrade 
✔  NetSuite Saved Searches 
✔  NetSuite Scripting 
✔  NetSuite Workflows 
✔  Celigo Custom Flows
✔  Celigo and NetSuite Release Management 
✔  Celigo and NetSuite Release Awareness 
✔  Celigo and NetSuite Release Guidance 
✔  Celigo and NetSuite Release Regression testing 
✔  Celigo Error Management Training
✔  Custom NetSuite Scripting 
✔  Custom Workflows 
✔  Team Training – Onboarding